As you all know that SEBI is ready to sale the properties of PACL pvt limited. And different companies submitted the proposal to purchase the properties.
Now SEBI asked  interested firms to submit fresh proposal  after receiving new bids from the PACL. Initially PACL was offering 20,000 crore to purchase it's properties seized by SEBI and now its has increased the price by 3,000 crore and total new price offered by pacl is 23,000 crore.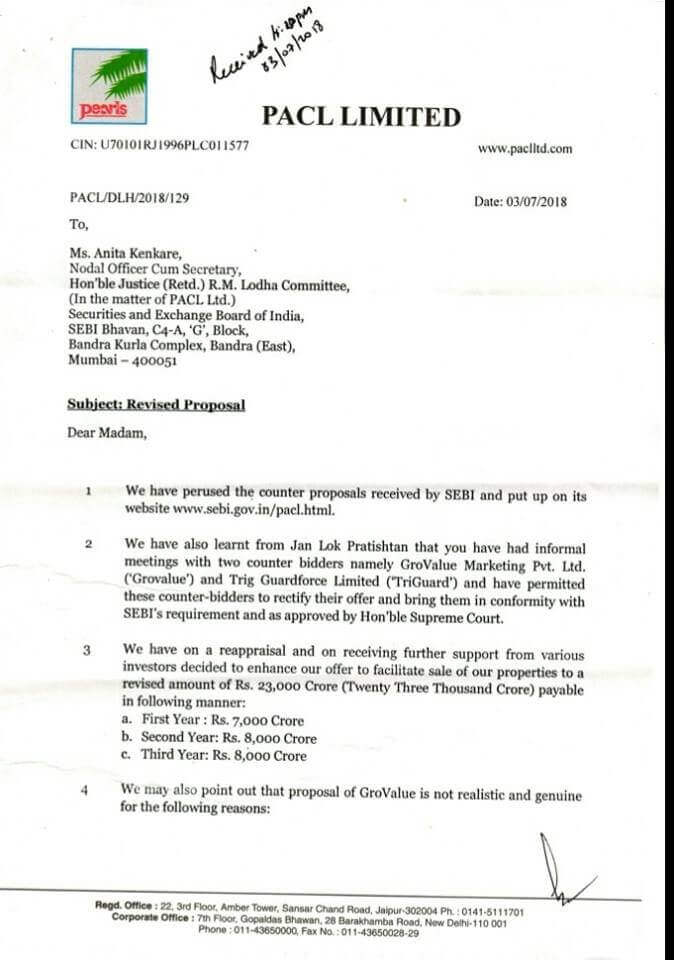 SEBI invited the interested firm again to purchase the properties of PACL group.
Last date to submit the proposal is 17th july 2018.
Today SEBI announced that  Committee has received a new proposal from PACL for its properties. Now this process will take more time and investors are suffering badly.
It's a kind fun making with laws of Indian court. PACL is succeed to delay the process of refund.