Pearls Agrotech Corporation Limited (PACL) is a blacklisted real estate company which looted the innocent investors by collecting funds from them with a promise to give them a house of their own. Forget about owning a house, the investors were duped by this fraud company and they are still fighting for getting their money back.
The market regulator, SEBI was given the task of refunding the deceived investors, after that Lodha Committee was formed to investigate into the whole matter, but all in vain. People are still waiting for their money to be refunded.
We will tell you why and how this delay took place despite the fact that there are enough resources to pay for the refunds.
Sequence of events in PACL refund process
• SEBI had requested for applications claiming refunds from investors whose total principal amount was Rs. 2,500. Claimants are still waiting that their money will be refunded.
• It is quite a sad thing that SEBI has been unable to refund these few investors whose claiming amount was Rs. 2,500. Refunds are being delayed even when the Supreme Court had passed orders to sell off all the properties of PACL Ltd.
• The Justice Lodha Committee had even directed SEBI to file a petition in the Federal Court of Australia in order to get refunds. This petition was accepted by the Australian Government on the 23rd of July, 2018. The copies of the judgment passed are available on the official website of SEBI India.
• Following this, the R.M. Lodha Committee had sent SMSes to the PACL investors who claimed their amount of Rs. 2,500 asking them to send their original PACL certificates or receipts via speed post or courier to SEBI.
• It was said that the refund amount will be credited to the claimant's bank account after verifying the original documents/certificates/receipts.
Why so much delay in PACL Refunds process?
This is becoming more of a mystery that why PACL investors are made to wait way too longer to get back their hard earned money. The claimants who filed their applications claiming Rs. 2,500 have not been refunded until now. Imagine the state of those whose invested amount was Rs. 10,000 and more.Going by this delay, it will take around 10 years to refund each and every investor. But we wonder why SEBI is taking this much of time in refunding investors when it has the capacity to refund every single investor within a month or two. They have seized all the properties of PACL including the ones in Australia, is it so difficult to refund when you have Australian Dollars in your hand.
There seems to be something fishy as SEBI and the Indian Government are not disclosing anything about how much property they have acquired in total and the total value of that property. Barring and blacklisting a Real Estate Company will not serve the purpose, giving back people their hard earned money which they invested will surely build trust upon the government authorities.
Also, SEBI has not released anything about the companies who came forward to purchase the properties of PACL. What is the status of those Rs. 20,000 crores, SEBI should bring to light about the status of those companies. This will at least give some confidence to the dying hope of the duped investors.
SEBI needs to refund the investors as soon as possible at least the amount they have recovered till now must be refunded. In fact, the total value of the seized property must be enough that it can refund the lot of investors who claimed Rs. 2500 as well the other investors who paid big amounts to PACL.
Investors losing trust on SEBI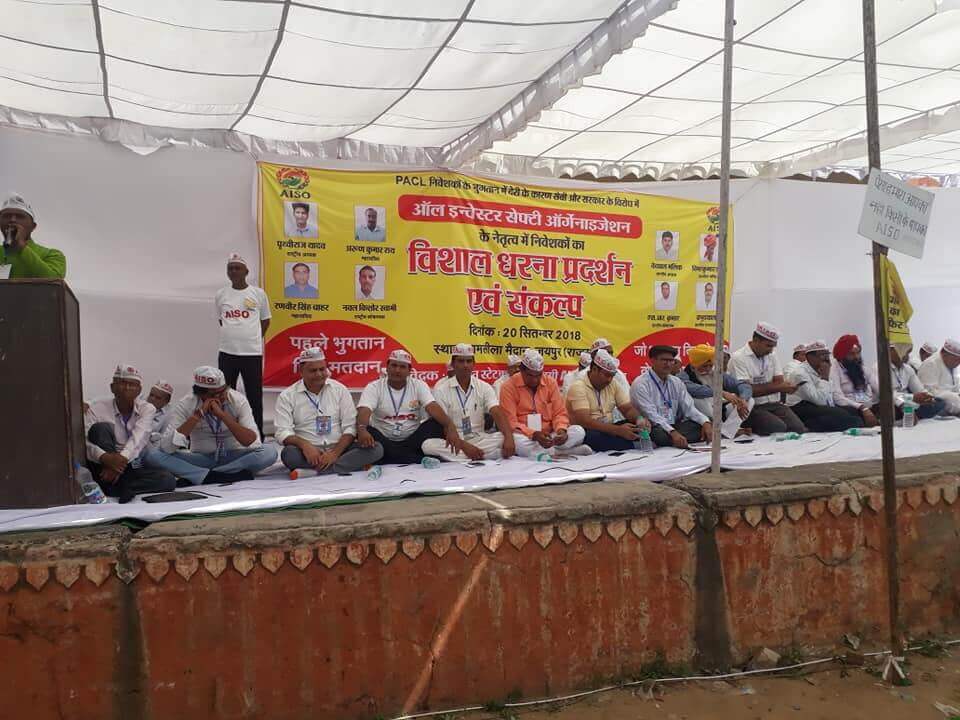 SEBI wasting time to refund investors
About 6 crores investors are waiting for their refunds and SEBI has already wasted so much of time to procure refunds and they still need more time. Are they doing it just for the heck of it? Do they even realize what the investors must be going through? If they are unable to refund those whose claiming amount was Rs. 2,500, then what about the other investors who invested in big numbers.
Plenty of Pearls property seized still no refunds by SEBI
Point to be noted here is, there is ample amount of property seized by SEBI, and still they are finding it so difficult to arrange refunds. Australian Government also acquired the PACL property and handed it over to the Indian Government, but where is all this money and property going?
Middle – income group investors having financial issues
People who invested in Pearls generally belong to middle class families and they invested their meagre income into this cheat company, thinking that it would be doubled but little did they know that they will be left with nothing in their hands.
Outrage among investors
This delay has already outraged the investors and they have brought them to roads. They have left all their important works and now are protesting with tears in their eyes and anger in their hearts.
SEBI is not trustworthy
Now these people are finding it way too difficult to trust SEBI's stance that they are working towards refunding the victims of PACL scam. SEBI should try to build trust upon these affected investors so that they can see a ray of hope that their money will be refunded.
No open conference held by SEBI
Till date, SEBI has NOT conducted any open conference or any meeting to address the issues of these people. With no transparency in the refunds and recovery process, how can PACL victims believe that SEBI is actually taking stringent steps torefund the duped PACL investors. SEBI should bring transparency in this refund process so that it can assure people the delay is genuine. Hiding such reports will only make the investors doubt upon SEBI and the Indian Government.
Similar things happened in 'Sahara Case'
It is very obvious that the PACL investors will lose their trust on SEBI and the Indian Government because just like SEBI blacklisted Subrata Roy's company Sahara, the same way it did with PACL. But what is the end result? Victims of both these companies are still waiting for their plea to be heard.
Elections 2019 round the corner and Government is on backfoot
The Indian Government could have intervened in a big way and helped the PACL investors in solving their refund issues, but they have played a negligible role. Given the fact that the 2019 elections are round the corner, the government must take note of these investors as this can help them in a big way to form the government yet again.
Vote Bank of 6 Crores Investors and their families
The government should realize that if they resolve the issues of 6 crores investors, then these investors and their families will come and vote for them. Not only this, they will also encourage others to vote and bring the BJP government back to power again.
Ram Leela Maidan Dharna had no effect on Government
Even after staging a big protest at the Ram Leela Maidan, New Delhi, the government seems to be taking the situation calmly. May be they are still thinking in their heads that protest will end on its own or investors will sit quietly seeing that the government is not responding to their demands. But the government must realize that this way they will lose a major vote bank which can single – handedly lead them to victory in the coming elections.
Protests and Dharna Campaigns by PACL Investors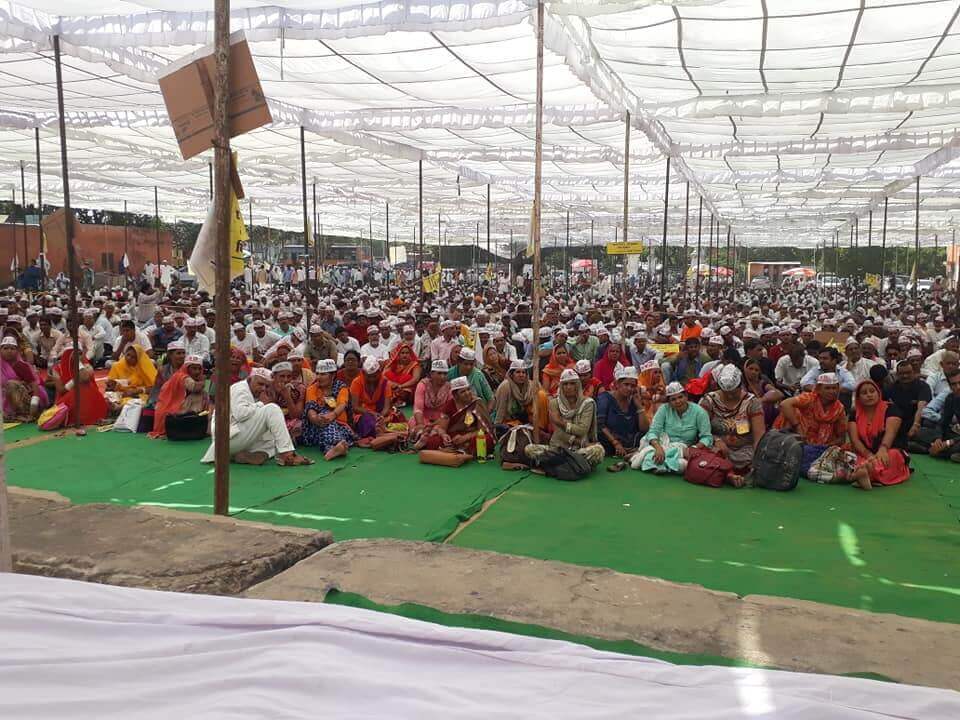 Many people including the PACL victims and other social activists are coming out in huge numbers to stage dharnas and protest for their rights. They are urging the Indian Government and SEBI to speed up the funds recovery process. It is very hard on their part to come and invest in protests too when they are already duped. If it goes like this then it would be very difficult to believe for the common people that our government can actually help the duped investors in any way and it almost seems like they are favoring the accused and trying to save them.